The EdgeStone team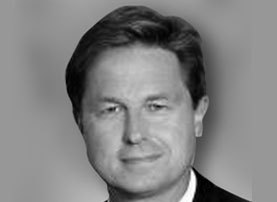 Sam co-founded EdgeStone in February 1999. Prior to starting EdgeStone, Mr. Duboc served as a managing director at CIBC Capital Partners, co-Founder and COO of the Loyalty Group Inc. (Air Miles Reward Program) and COO of Holzman Jewellers, a U.S. based privately owned jewelry chain. In 2013, Mr. Duboc served as the Clifford Clark Visiting Economist and Special Advisor on Venture Capital for the Department of Finance Canada, leading a team in designing and implementing the Government of Canada's Venture Capital Action Plan.

In January 2014, Mr. Duboc was appointed as Chair of the Board of Directors of Business Development Bank of Canada. He also currently serves on the board of directors of Stephenson's Rental Services Inc., Porter Aviation Holdings Inc. and EZShield Parent, Inc. and a former director of Alliance Films, BFI Canada, Richards Packaging, Trimaster Manufacturing, Solace Systems and Hair Club Group. Mr. Duboc is a Chair and co-Founder of Pathways to Education Canada, an internationally recognized and award-winning non-profit organization focused on improving the lives of Canada's disadvantaged youth and their communities through educational attainment. In addition to his ongoing work with Pathways, Sam is the co-Founder of the Leap, The Centre for Social Impact, and a member of WPO and CEO.

Sam holds a Bachelor of Science degree in Chemical Engineering from Tufts University magna cum laude and Tau Beta Pi and an MBA from Harvard Business School. In 2000, Sam was recognized as one of Canada's Top 40 under 40 and in 2005 was chosen as one of the ten "most influential" alumni of the program. He is a recipient of an Outstanding Volunteer Award from the Association of Fundraising Professionals (AFP) Greater Toronto Chapter (2013) and Ted Anderson Community Leadership Award from the Canadian Venture Capital Association (2014).
EdgeStone
Capital Partners
EdgeStone Capital
One of Canada's
leading independent
private capital
managers